Recently, we researched the auctions market on eBay to find some collectible items that you probably already have or came across sometime in your life and did not realize their high value. Everyone knows about the obvious ones such as coins, stamps, and comic books, but these are different. Often, it's easy to pass by an item without realizing it's worth some money or will be worth something in the future.
Some of these items can even be investments. For example, these can be bought in a store (or even online), held for a while and resold later at a higher price. And the nice thing is, you can start with minimum investment or even with no investment at all. Read below to also get a hint of a cool niche in the jewelry business that is interesting.
What are good collectibles to invest in?
A good collectible to invest in is an item that you can easily access today for free or a low price, and the item category has an active collectors community behind it. There are 3 basic properties of such an item:
must be rare, or will soon be rare
active collectors for the item category
ideally, it should be free or cheap at current prices, to enable a large percentage price increase
For example, there's an active coin collector community all around the world. And so it makes sense to collect even newly minted coins because eventually, they will be worth more than the current price, as long as they are in limited quantity now.
Let's go through some more concrete examples for great collectible items to sell on eBay. We picked out all of these items and made sure they meet our definition of a good collectible. And while going through it, please keep in mind the original prices (usually nearly free) and the current sales prices.
Posters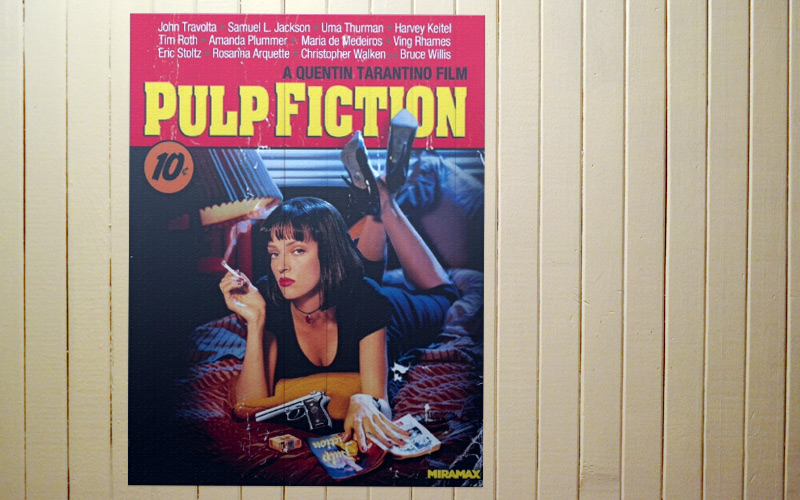 Click to view collectible posters on eBay
Posters cover a large area of goods. Here, we include movie and music posters, sports posters, and even event posters. And very likely you have a poster already, or have one in a magazine stashed away.
If you check the list of current poster auctions on eBay, notice 2 things. A lot of them are selling in the $20 range. But, some are worth literally hundreds of dollars! So the next time you're cleaning out your attic, or when you're on a garage sale, keep an eye out for these:
Major events (think Garry Kasparov Deep Blue chess match)
Cult movies
Old propaganda/military/government posters (Uncle Sam posters)
Famous music groups
Sports or Olympics events
The great thing about posters is they naturally become rare over time. Think about it, how many did you throw away? You probably threw away a poster in the past, which is selling on eBay right now for $15. We all did :(
Used sports tickets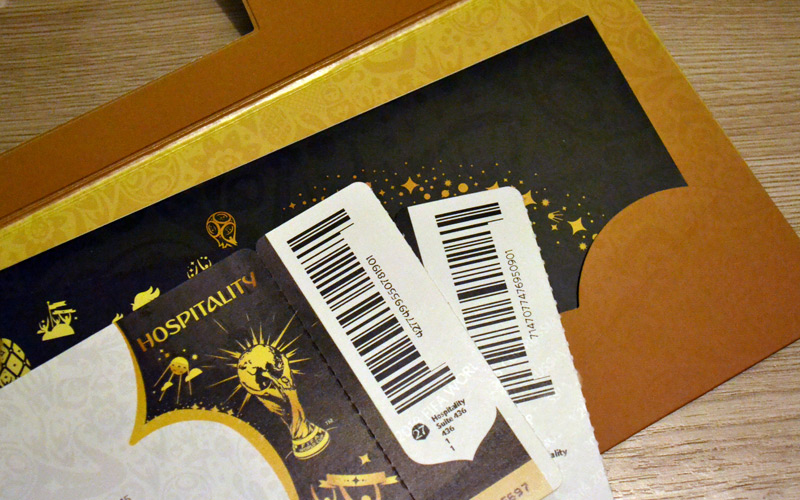 Click to view used sports tickets on eBay
Old sports tickets usually fetch a premium just because of their rarity. It all seems to depend on how good the game was, or if there was anything significant happening. We noticed that even fairly recent games tickets are worth some money, and that's because there's a thriving community of sports stub collectors out there. Like with posters, sports tickets also have a natural rarity to them because most are thrown out, some are lost and only a few survive to reach the hands of collectors.
Have you ever noticed people standing outside the stadium after the game, looking to buy your used ticket? Now you know what they do with the tickets - they sell them on eBay. Or, they save them to resell later to collectors. And most people just toss them out which ironically helps to make them rare.
Old newspapers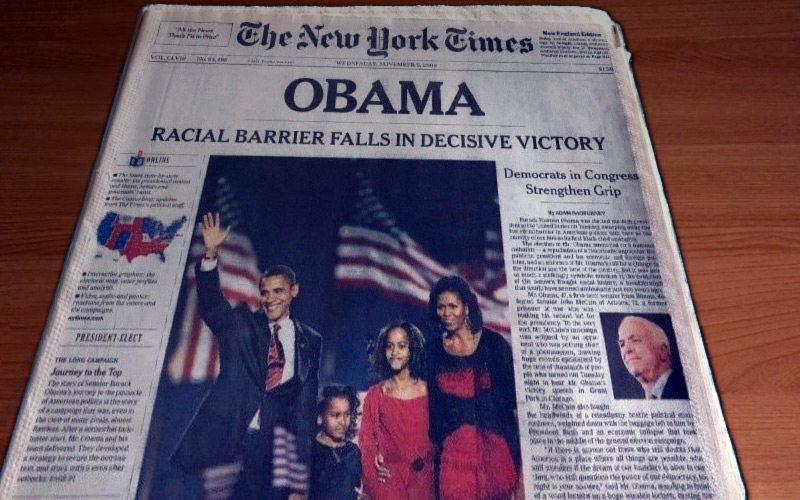 View high-value newspapers selling on eBay
Check out the eBay newspapers by clicking above, many of them are worth $50 - $100 depending on the major event on the front page. We believe newspapers in general, will be a thing of the past sometime soon. The reason is simple, the young generation is going all digital and barely anyone buys print anymore. It could even be said that printed newspapers will inevitably be retro in the future. And we all know that retro stuff is good for eBay.
Look around your garage or attic for newspapers with some of these major events:
Barack Obama winning election in 2008
Donald Trump winning his election
Brexit
Soviet Union dissolving
In case you don't have any old newspapers lying around, the investment strategy here is pretty simple. Just wait for a major event (such as a presidential election), and buy up the well-known newspapers the next morning. It's alright to start small and only get 5 of them. Seal the papers in a plastic bag to keep them in good shape, and store them in a cool, dry place. Then just sit back and wait a while. You'd be surprised how much many of these newspapers are worth just a few years later. Getting a 10x return on investment here is not out of the ordinary.
Beach glass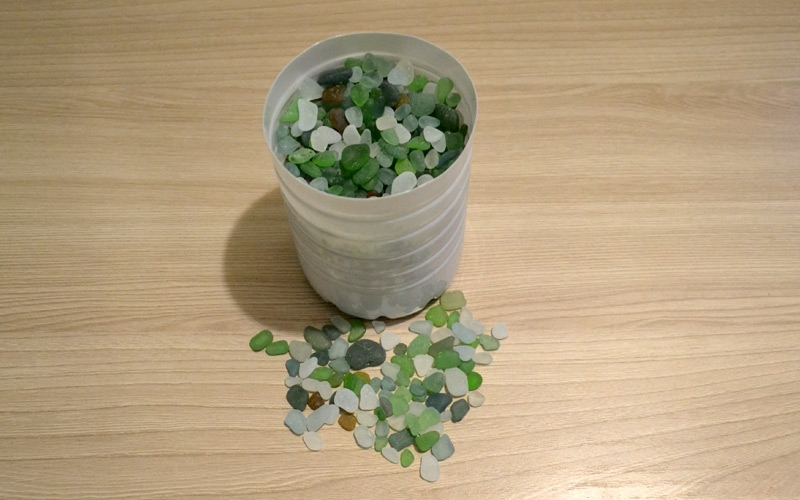 View sea glass being sold on eBay
We bet that you've been at the beach, and never even thought to pick up those colorful pieces of glass. But now you'll think different. Surf tumbled sea glass is a very special item. This item has both a collector community and a DIY jeweler community. Collectors seek out rare marbles, bottle stoppers, or even broken bottles from shipwrecks.
There's even a grading scale similar to coins, where sea glass can be sorted according to color rarity, size, and fineness. Red, blue and pink sea glass seems to fetch the highest prices. White, green and brown are the most common ones. Perfect marbles sell one at a time, at about $20.
Jewelers use these pieces to wrap them in gold or silver wire, to make some beautiful art. These products can even be found on Amazon by "sea glass jewelry". Many finished jewelry pieces are worth $30 to $75 depending on the complexity and rarity of the glass.
By the way, this is an idea for some of you in case you're looking for a niche. Research this topic, and you will find there are many specialized online stores now with this product. There are even YouTube video tutorials on how to make sea glass jewelry. And if you happen to live by the beach, then you're really in luck on this one! Imagine being able to go out and pick up some pieces of sea glass for free. Then obtain a few jeweler's tools and silver (or gold) wire. You can earn money at home with this plan. Of course, things are not so easy because there's also marketing, but you get the idea. We've seen silver wire being sold on eBay for just a few dollars per ounce.
Military Patches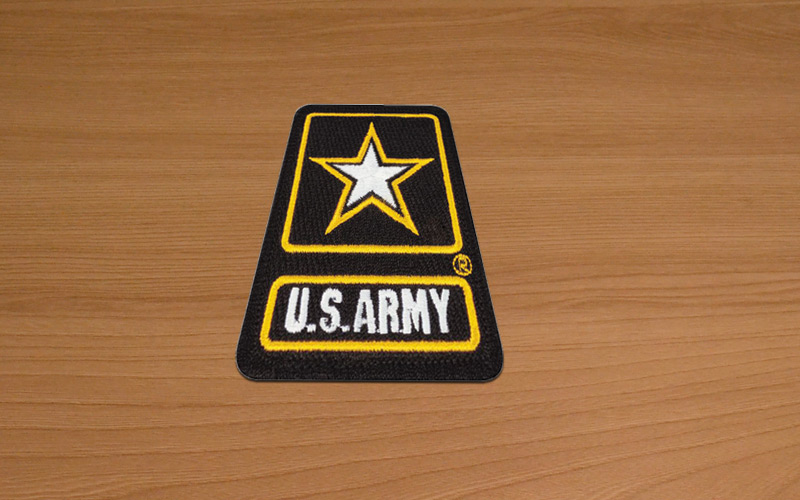 View high-value army patches on eBay
If you're serving in the military or did so in the past, save your patches! This is an item with significant value to anyone who has served the country. But in case you're able to get some extras, or find one in your attic, save it because in time it will be worth quite a bit of money.
From our research, old WW2 and air force patches tend to sell for hundreds of dollars. Special forces, which obviously have a limited supply, also tend to do very well. But most importantly, there seems to be a community of collectors for the patches, and this means it can even be a good investment for the future.
One possible tactic to go for is to study this market in depth and look out for subtly mispriced listings. This can be true for any product category, but it's especially true here because there are just so many different patches out there, and not too many people are competing here (yet).
Collectibles as an investment
We strongly recommend doing as much research as possible into a collectibles market before investing any money. However, if you happen to already have some of these items on hand, look into their prices on eBay, and think about either selling them or saving them for the future. MarkSight offers eBay marketplace research tools to find prices, price trends, sell through percentages and top-selling items in general. Consider signing up, and we even have free tools available.
If you sign up for the Gold subscription plan, you will also get access to our list of top-selling items that are updated daily. The list includes only items that have at least a 75% sell-through rate. This means the list is exactly what buyers not only want but buy and can't get enough of. Browse it to get ideas on what to sell next online.
Awesome gear for online sellers